Over Easy
by Julian K. Jarboe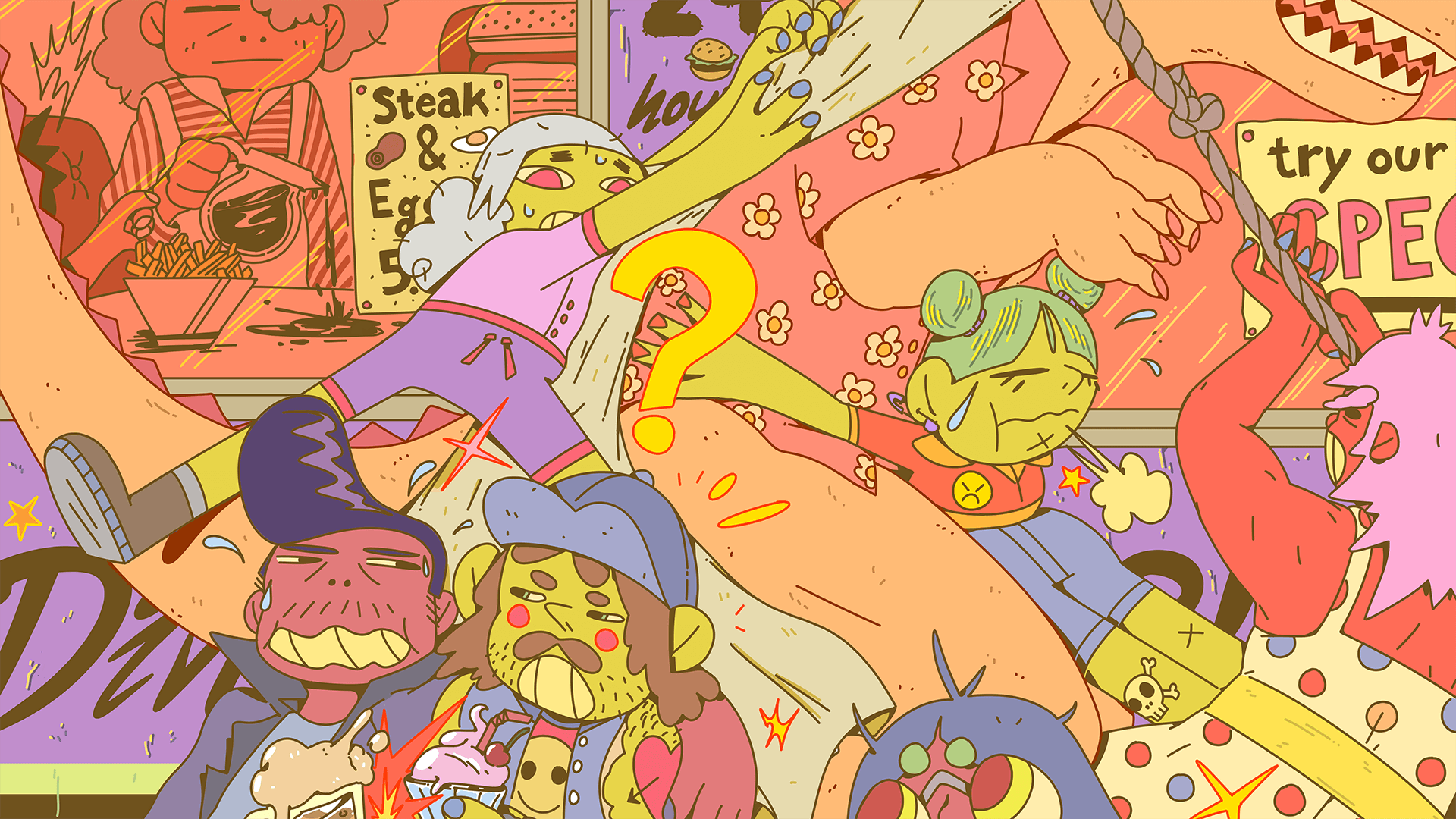 You and your crew are regulars at the local diner. This evening, the driver of a certain scrapyard truck will make a final pit stop at the diner before hauling away the remains of your neighborhood's beloved, unique, and weird old landmark. Unless, of course, you and your crew can snatch it back.
Download PDF
Over Easy is a free, one-shot story game designed specifically to be played on Mote. Download the instructions as a PDF, gather your friends, and tell this story yourselves using Mote's fun, real-time storytelling tools.
About the designer
Julian K. Jarboe is a writer and artist from Massachusetts. Their debut fiction collection, Everyone on the Moon is Essential Personnel, is the recipient of a 2021 Lambda Literary Award. Learn more about Julian at their website.