The Spirit of Camp Pinewood
by Aaron A. Reed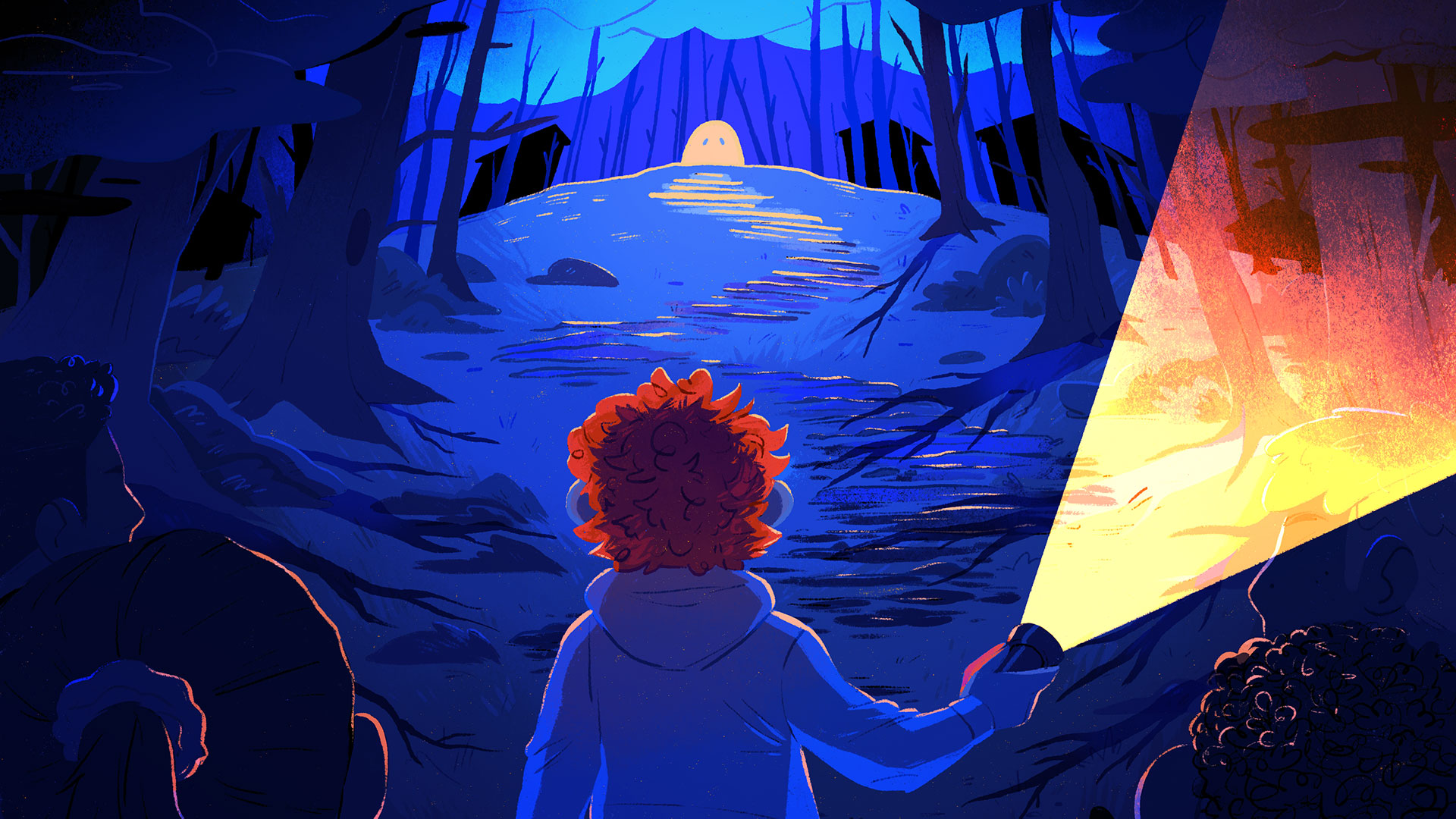 Ghost stories, s'mores, and a dying bonfire: it's the last night of summer camp, and the counselors let you stay up late. Tomorrow you'll head home, but tonight the world's holding its breath. Then someone spies a pale light shining deep in the depths of the forest — the very off-limits forest. Could the stories that the camp is haunted be true? And will you be brave enough to find out?
Download PDF
The Spirit of Camp Pinewood is a free, one-shot story game designed specifically to be played on Mote. Download the instructions as a PDF, gather your friends, and tell this story yourselves using Mote's fun, real-time storytelling tools.
About the designer
Aaron A. Reed is a writer and game designer focused on helping gamemakers and players tell stories together. He is a multi-time IndieCade and IGF finalist, a Lambda Literary Award nominee, and has spoken about digital storytelling at venues from PAX to Google to WorldCon. Learn more about Aaron at his website.